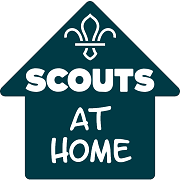 Leaderboard:

Last Updated: 4/6/2020



As you will be aware, all Scouting events, including our weekly meetings, have been cancelled until further notice. However, the Scout Leaders are keen to encourage you to continue progressing towards the top award you can gain as a Scout: The Chief Scout's Gold Award. We also want you to have a bit of fun, and encourage a bit of healthy competition, so we are setting all of the Scouts a series of tasks.
There will be 3 types of task; Challenge Badges, Activity Badges, and Bonus Tasks. See below to find out more about the tasks.
The tasks should be fairly self-explanatory, and evidence that you have completed them, such as photographs, can be emailed to us at sah@7thbanburyscouts.org.uk. Please include your patrol name in the email subject, so the points are correctly awarded!
If you complete a task, points will be assigned to your patrol. Once we return to scouts, the winning patrol will then be awarded with a prize!
We must stress that Government Guidelines on the Coronavirus must be followed at all times. None of the tasks are compulsory, and they must not be completed if doing so goes against Government Guidelines. These guidelines are changing all the time, and the latest information can be viewed here.
The values of Scouting, the Scout Law and Scout Promise are more important now, and more relevant than ever.
Gold Award
& Challenge Badges
With the Challenge Badges, there are a variety of tasks that can be completed at home.
These tasks will be emailed directly to you, and are tailored specifically to the sections each scout needs to meet. Points available will be scaled appropriately to ensure every Scout can contribute the same amount of points.
We have come up with a selection of Activity Badges, which can either be partly or entirely completed at home. Each badge has a short description explaining which parts can be completed. This selection will change weekly.
For badges which cannot be completed in their entirety at home, we will complete these on Troop nights once we return to Scouts.
Weekly, we may put one of the Activity Badges as a Bonus Task, worth more points. If you have completed the badge before that happens, you will still get the bonus points.
Evidence of completion must be emailed to sah@7thbanburyscouts.org.uk

Each week we will also release additional Bonus Tasks, which aren't necessarily tied to a specific badge, but which we would encourage all of the Scouts to carry out. This might be something as simple as helping cook a meal one day, or ironing your neckerchief.
For those of you who have seen it, think Taskmaster...
Evidence of completion must be emailed to sah@7thbanburyscouts.org.uk

These are the current suggested Activity Badges. Each completed badge will gain the stated number of points for your Patrol. Depending on the badge, we may be required to complete parts of it in a subsequent Troop Night, once we have returned to Scouts.
Please remember to email all evidence to sah@7thbanburyscouts.org.uk

These are the current suggested Bonus Tasks. Each completed task will gain the stated number of points for your Patrol.
Please remember to email all evidence to sah@7thbanburyscouts.org.uk


Strategy & Evolution Virtual Camp - 19th-28th June
With the vast majority of our camps this year now cancelled, we would like you all to join in with another virtual camp!
This one is being run by the organisers of the Strategy & Evolution camp, and there will be participants from across the country. They have called the event S&E at Home.
S&E at home will be live from the 19th June to the 28th June. It is primarily for Scouts and Guides but all the activities are designed for the whole family to get involved! The activities will be simple but fun, you won't need to get any special equipment, and there's no timed online activities so you'll have the freedom to do it at a time that suits you.
It isn't a requirement to camp but we're encouraging Scouts to camp for as long or as little as you like: whether it's just Friday or Saturday night, the whole weekend or longer. We will purchase badges for all of our Scouts who participate. We also plan to virtually meet up as a troop at some point during the camp!
If you would like to participate, please email us and we will send you the link to register.

Scouting Bakeoff
We would like you to bake either 1 large cake, or 6 cupcakes, and decorate them with a Scouting theme. We will then award points based on presentation, how you have incorproated the Scouting theme, and also taste! The taste test will be carried out by your parents/guardians/family, who we would like to give us a mark out of 10 for the taste of the cake. Please send us photos of your creation, along with the taste-test score. The points you win will reflect your score!
Up to 30 Points

Alphabet Scavenger Hunt
Create a collage of photos of items or objects beginning with every letter of the alphabet. This can either be from around your house, or taken on your permitted walks outside. Send us the collage to receive your points!
20 Points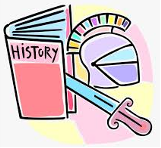 History Reinactment
Reinact a momentous moment from history! This can be either as a photo or short video, using costumes and props from around your home to recreate the historical moment. The more impressed we are with your reinactment, the more points you will be awarded! Send us the photo or short video to judge.

Up to 30 Points