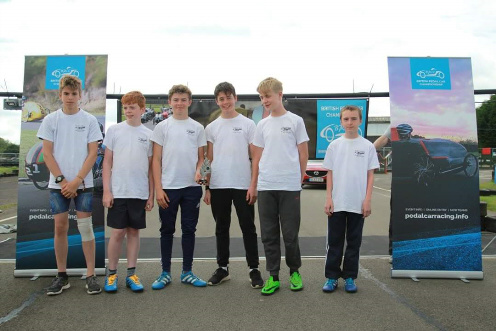 7TH BANBURY SCOUTS

SCOUT PROGRAM
PLEASE NOTE:

Program may change from advertised at short notice. Every effort is made to keep it up to date, but always listen at the end of a scouts night for any changes, and check your phones for any last minute text messages.

LATEST SCOUT NEWS
05

Jan




National Scout Pedal Car Olympics - 12th-14th January 2018


For those taking part, please find the final letter here, and the nights away information form here.


03

Jan




National Scout Pedal Car Olympics - 12th-14th January 2018




We are still awaiting the final information from the organisers. As soon as we have it, we will let you know the final arrangements for the camp. Sorry for the delay!




National Scout Pedal Car Olympics - 12th-14th January 2018


Over the weekend of 12th – 14th January 2017 the National Scout Pedal Car Olympics is taking place at Thriftwood Scout Campsite, near London. If you are interested in attending, we need to know ASAP! The letter can be found here. Please email us to let us know before the weekend if you would like to be part of the team.
SCOUT BASICS
10½ to 14 years old.



The Scouts meet on a Tuesday from 19:00 to 21:00.
The Scout Leader is
Alan Staite-Loveridge.
SCOUT UNIFORM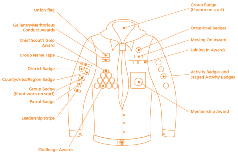 SCOUT PROMISE
On my honour
I promise that I will do my best
To do my duty
To God and to The Queen,
To help other people
And to keep the Scout Law.

SCOUT LAW
A Scout is to be trusted
A Scout is loyal
A Scout is friendly and considerate
A Scout belongs to the worldwide family of Scouts
A Scout has courage in all difficulties
A Scout makes good use of time and is careful of possessions and property
A Scout has self-respect and respect for others.

Shenington 24 Hour Pedal Car Race - First Place!

Our team of 6 scouts entered the Shenington 24 race, and came first in our PC3 (Under 14s) class with an unassailable 668 laps (250 miles!) in 18 hours. They also beat the fastest PC3 lap time, and won the 3rd Place PC2 trophy! Full details of the event & photos from the weekend can be found on our Project Pedal Car page.

Tree Ninja
This was at Tree Ninja in Salcey Forest near Milton Keynes where 11 Cubs, seven Scouts and six Leaders plus our Group Chairman had an absolutely amazing time over several hours swinging, climbing, balancing and crawling their way around the different courses.

Winter Camp
Our joint Winter Camp with the cubs at The Quarries Scout Campsite, just outside Cosgrove near Milton Keynes. We camped indoors, and during the weekend the Cubs and Scouts enjoyed a full range of activities.